Nick Kici won Too Hot To Handle season 4, and walked away in love, and fans want to know if his relationship has stayed intact since filming concluded a year ago. When they first entered the villa, the men who were originally cast only had eyes for Kayla Richart, but the spiritualist Nick distinguished himself. He declared that he was interested in Jawahir Khalifa. Now, THTH fans are wondering whether Nick is still with her, as he has shared conflicting updates about his life on social media in 2022.
Although everyone cast on the hit Netflix reality TV dating competition show Too Hot To Handle is a self-professed player who goes for physical connections over emotional intimacy, Nick proved that he was different from his fellow housemates. The 28-year-old focused his attention on Jawahir, who was first smitten with Nigel Jones. She later considered leaving Nick for newcomer, Shawn Wells. However, Nick gave Jawahir the space to find herself, and the two ended up being voted the season's winners. The duo ended the installment with an $89,000 prize fund to split. Nick also opened up, sharing his love for his Amsterdam-based partner.
Related: Why Too Hot To Handle Fans Couldn't Believe Jawahir Fell For Nick
What Has Nick Kici Been Doing In 2022?
Many THTH season 4 fans want to know what Nick is up to, as Too Hot To Handle season 4 was actually filmed a long time ago. The question that THTH fans really want answered is whether Nick and Jawahir are dating after Too Hot To Handle season 4. Though they can't reveal their status until the reunion, fans noticed the two traveling together throughout the year. Nick has since stayed true to his passions before filming, which are modeling and music. He has continued to write and sing his own songs, which reveal emotional (and often hopeful) lyrics.
Meanwhile, Nick has left viewers impressed (but somewhat confused) by his numerous modeling photos, which he shares on Instagram. Many people have noted that Nick looks like a different person in almost all of his photos. However, he appears to have a natural talent for smoldering in front of the camera.
Are THTH's Nick Kici & Jawahir Khalifa Still Together?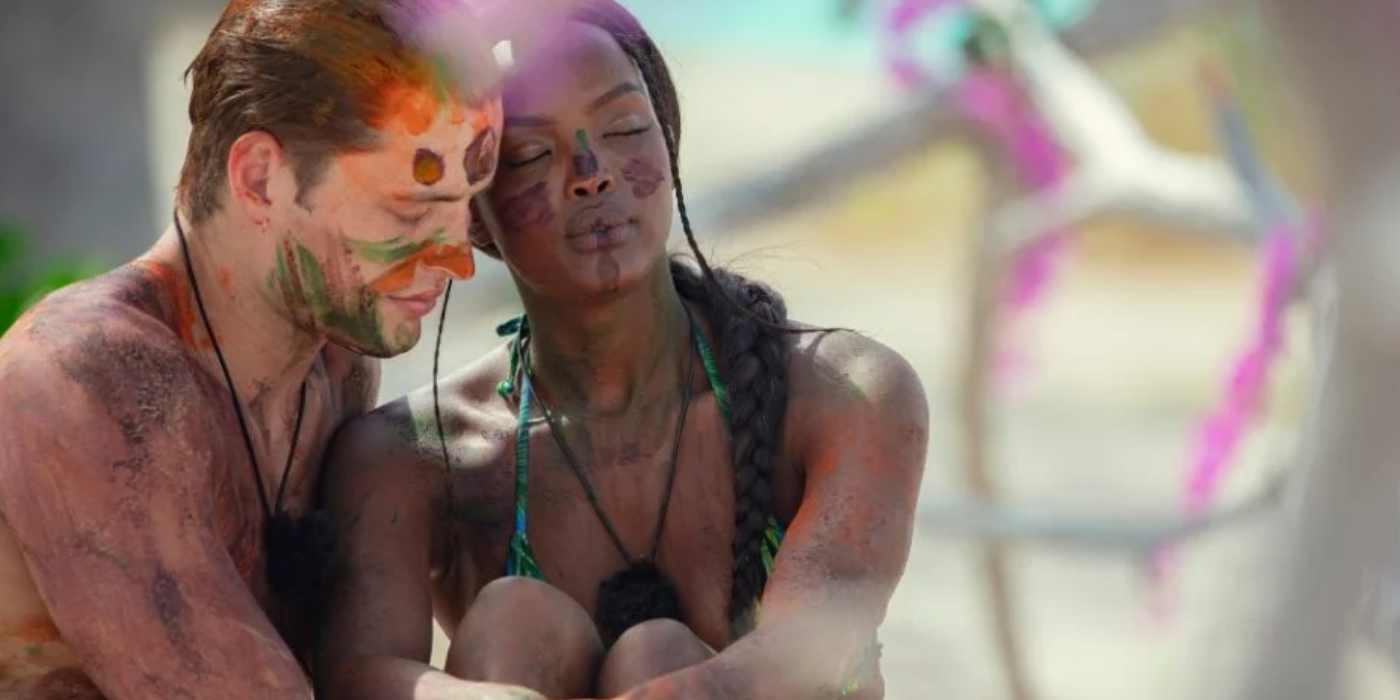 The popular Netflix reality stars were spotted in Bali, while Jawahir also joined Nick in Michigan over the summer. However, fans recently noticed Nick getting flirty with a woman who accompanied him to the cast reunion in London. While viewers accused the blonde of being his ex, Nick insisted that she is a close friend. However, many fans of Nick and Jawahir fear that they split recently, after being together.
Whether Nick and Jawahir are still together remains to be seen. However, Nick is staying true to himself when it comes to focusing on his modeling and music. Obsessive fans have been poring over his photos, comments, captions, and lyrics, looking for breadcrumbs that might shed light on his relationship status. Nick has hinted at tough times and potential heartbreak, which gives weight to the fan theory that he recently split from Jawahir. However, it is evident that Nick and Jawahir were together for at least a few months after Too Hot To Handle, even if their sweet romance ended up fizzling out in the real world.
More: Where To Follow The Cast Of Too Hot To Handle Season 4 On Instagram