Besides being one of the best-named currencies, Bloody Tokens are a useful item in World of Warcraft: Dragonflight and can be earned through PvP and turned in at the War Mode Quartermaster. Any player who has War Mode enabled can have the possibility of earning these tokens by winning a PvP match, killing other players in the open world, completing PvP World Quests, or sometimes they can be found in supply chests. Then, once collected, the tokens can be used to purchase special upgradeable sets of gear.
As soon as players reach level 70 in WoW: Dragonflight, many fans of PvP want to jump into the rated arenas and battlegrounds. Before doing that, though, it's a good idea to get suited up with the best gear possible, and that's where Bloody Tokens come in. Using these Bloody Tokens, players can purchase pieces to the Drakebreaker sets and weapons to be sure to look their best while having good item levels when entering that arena.
Related: WoW Dragonflight Accidentally Copies Infamous Corrupted Blood Plague
Get Drakebreaker Gear From Dragonflight's Fieldmaster Emberath First
In Dragonflight's capital city of Valdrakken players can find the War Mode Quartermaster, Fieldmaster Emberath. While they have some fun non-gear items available as well (such as a Flesh Parachute which can reduce fall speed) it's the Drakebreaker gear that players will want to focus on first. Depending on what type of armor the character can equip, there are various sets to collect, such as the Drakebreaker's Garb set for cloth or Drakebreaker's Battlegear for mail armor.
Bring Gear And Trophies To Malicia For Better Dragonflight Upgrades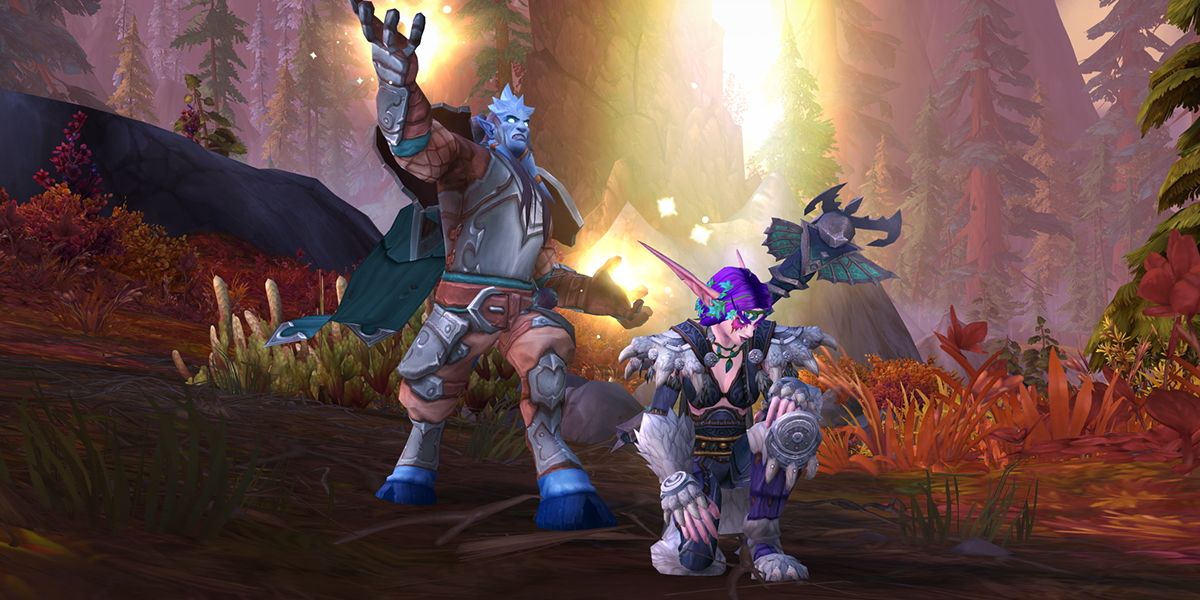 Upgrading WoW: Dragonflight's PvP gear is the next step a player will want to take. The NPC Malicia does more than just hand out the weekly PvP quest, she also is a vendor who can take the items purchased from Fieldmaster Emberath along with some Trophies of Strife, and combine them to make the Drakebreaker gear Primal Infused. These upgrades raise the item levels of the pieces from 366 to 385 and add much better individual stats for the items.
There are many ways in Dragonflight to get high-level gear, including crafting and raids as well as the PvP items. This variety allows players to be able to pick and choose not only which qualities matter most to them, but also which means of obtaining the gear is best suited for their preferred way of playing, especially for new World of Warcraft: Dragonflight players still learning the ropes. Bloody Tokens are just one of several methods and offer a variety of armor sets to help players not only succeed but look good doing it.
More: WoW Dragonflight: Every Grand Hunt Reward
Sources: WoW Quests/YouTube
A lawsuit has been filed against Activision Blizzard by the California Department of Fair Employment and Housing, which alleges the company has engaged in abuse, discrimination, and retaliation against its female employees. Activision Blizzard has denied the allegations. The full details of the Activision Blizzard lawsuit (content warning: rape, suicide, abuse, harassment) are being updated as new information becomes available.