Former 90 Day Fiancé star Lisa "Babygirl" Hamme got married after splitting from Usman "Sojaboy" Umar, but she isn't done creating drama. Pennsylvania native Lisa was first featured on 90 Day Fiancé: Before the 90 Days season 4 with Usman. The couple met online with the help of a mutual friend and started talking. Eventually, the duo began a committed relationship, and Lisa finally flew to Nigeria to meet Usman in person.
In the beginning, Lisa and Usman seemed very much in love, and it looked like they had a genuine connection. However, the couple then showcased several relationship problems, including cultural differences and a significant age gap. Lisa also disrespected Usman's culture and even complained about his rapping career. Still, the 33-year-old decided to propose to Lisa. Eventually, Lisa and Usman got married, but it was short-lived. In July 2020, Usman filed for divorce from his American wife.
Related: 90 Day Fiancé: The Most Explosive Fights In The Franchise Ranked
Lisa Hamme Is Enjoying Life After 90 Day Fiancé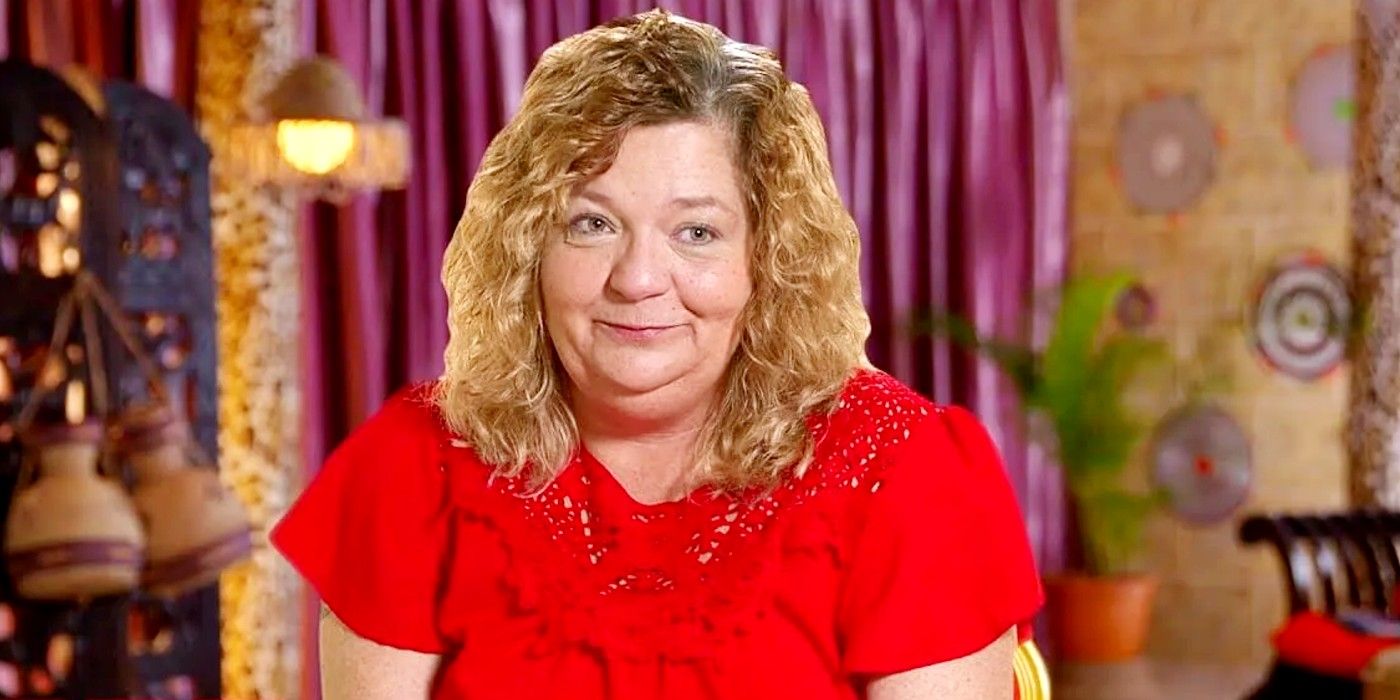 In August 2020, Lisa burned her wedding dress to celebrate what would have been their first anniversary. She posted the video on her Instagram to make a bold statement, which received praise from many 90 Day Fiancé viewers. A month later, Lisa hinted she had found a new boyfriend. She avoided revealing the identity of her man and addressed him as "Baby Boy." She seemed very much in love with her new man, who sent her flowers in December 2020. Lisa shared the picture of a bouquet of roses and wrote, "Thank you for the beautiful birthday roses!!! Love is in the air #ifyouknowyouknow if not stay tuned!!!!"
Lisa Hamme Got Remarried After Divorce From Usman Umar
However, it seems like things didn't work out with this mystery man because Lisa has now deleted those pictures. In April 2021, Lisa shocked 90 Day Fiancé viewers by revealing she had married her best friend. She posted a video on TikTok to show her new husband. When Usman was hitting on Brittany Banks through social media, Lisa was celebrating her wedding with Mr. Robinson. She shared a beautiful picture with her man on Instagram and TikTok, writing, "Definitely, I'm blessed with a good man."
Lisa genuinely seems happy living her best life with her hubby and family. However, that doesn't mean she has stopped creating drama. After Usman's return on 90 Day Fiancé: Before the 90 Days season 5 was announced, Lisa took to Instagram to share her reaction. She didn't outright mention anything about 50-year-old Kim Menzies, but she implied she didn't want to see her on-screen. 90 Day Fiancé has cut ties with Lisa, but she isn't ready to stop her commentary off-camera.
More: 90 Day Fiancé: Cast Members Who Were Blindsided By Their Partners
Source: Lisa Hamme/TikTok