Fresh off of his well-received return to the View Askewniverse, Kevin Smith has given a promising update on his next five movies, confirming his ongoing relationship with Lionsgate. Smith rose to stardom in the filmmaking world with the creation of his interconnected universe of New Jersey-set stories, kicking off with his feature debut Clerks and continuing with Mallrats, Chasing Amy, Dogma, Jay and Silent Bob Strikes Back and Clerks II. After taking some time off to helm other projects, including Zack and Miri Make a Porno and Tusk, Smith would return to the View Askewniverse with Jay and Silent Bob Reboot and the recently released Clerks III, both of which were driven by his near-fatal heart attack.
While appearing at the latest GalaxyCon (via YouTuber Movie Miguel), Kevin Smith shared some insight on what comes next for his career. The indie filmmaker offered a promising update on his next five movies, sharing that Lionsgate is interested to continue working with him after the success of Clerks III and will be working with him to develop his next projects, including the long-awaited Mallrats 2 and Moose Jaws. See what Smith shared below, and watch his discussion in the video beginning at the 54-minute mark:
(Moose Jaws) is a movie I've been threatening to make for a long time, but thanks to the good folks at Lionsgate it's actually going to happen. The reason Clerks III got made is, Lionsgate had home video on Jay & Silent Bob Reboot. They didn't have theatrical, that was Saban and overseas it was Universal, but Lionsgate had home video. Which to me is streaming, but Lionsgate still makes DVDs and Blu-rays and steelbooks, physical media. So four months after the physical media release of Jay & Silent Bob Reboot, we got a phone call from the people at Lionsgate and they were like, 'We sold so many copies of Jay & Silent Bob Reboot on DVD and Blu-ray that if you have any more of this Jay and Silent Bob bulls—t and you can make it for under eight million dollars, we'll totally do it. And I was like, 'I am filled with nothing but Jay and Silent Bob bulls—t!' I've got this movie called Clerks III that they're in, and I've got this movie called Moose Jaws.
Related: Every Kevin Smith Horror Movie Ranked From Worst to Best
Everything We Know About Smith's Next Five Movies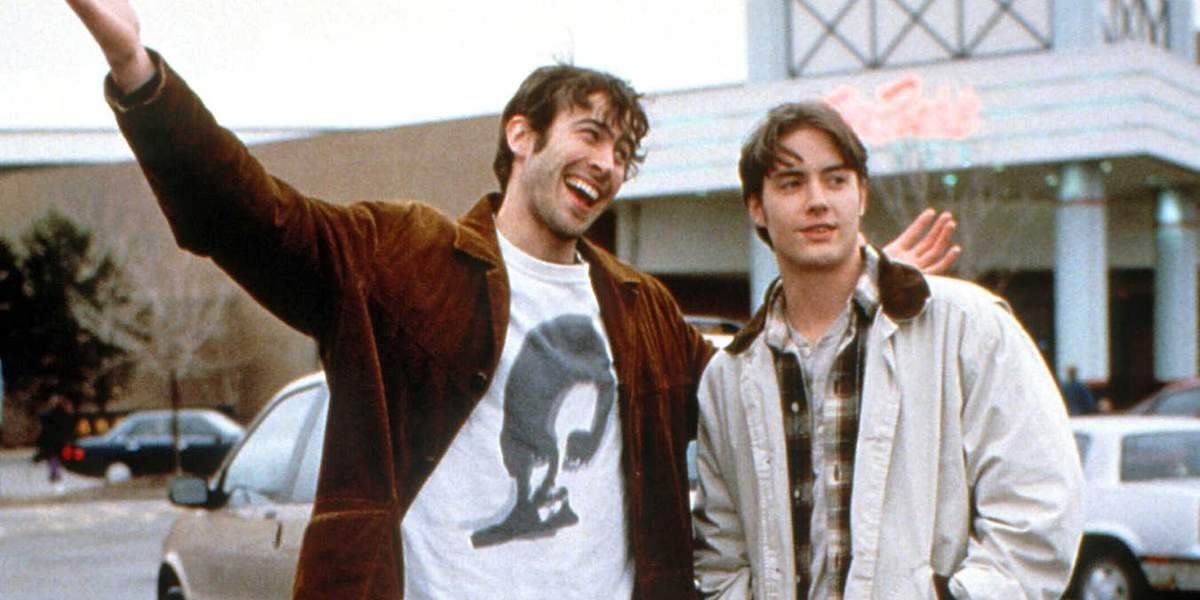 Smith indicates that the first movie on the docket for his next project is that of the long-discussed Mallrats 2, a film that he has discussed plans to make for the better part of 10 years, going back and forth between making it and Clerks III, and shifting between it being a film or a TV miniseries. Based on his comments above, the biggest hurdle for a Mallrats sequel seems to still be getting the financing from Universal Pictures, who retains the rights to the original, which some may consider understandable, given the first film's bombing at the box office. However, given his confidence in his relationship with Lionsgate, and the studio's own prior ties with Universal, Mallrats 2 could finally get off the ground with the two financing it together.
The other major movie to catch the eyes of Smith fans is his note of Moose Jaws finally getting back in development. Originally planned as the third installment in Smith's True North trilogy, the film is described as a horror-comedy essentially borrowing the plot from Steven Spielberg's iconic shark movie, and would even feature Smith's character of Silent Bob being killed off by the titular moose. Smith has since written various drafts of the movie, potentially changing his plans to kill himself off in Moose Jaws after having to face his own real mortality.
The remaining three movies Smith has in development are that of a new Jay and Silent Bob sequel set 10 years after Jay and Silent Bob Reboot, a sequel to the first installment in his True North trilogy, Tusk, and The 4:30 Movie, inspired by his and his friends movie hopping as teenagers. Smith and Justin Long surprised audiences with the reveal of plans for Tusk 2 earlier this year, and with Lionsgate often acting as the home media distributor for A24 releases, of which the 2014 horror-comedy was one of them, Smith seems to have a very promising future with the studio. While audiences await further information on Smith's next film, they can catch up with Clerks III now available on 4K Ultra-HD, Blu-ray, DVD and digital platforms.
Next: Kevin Smith Needs To Finish His True North Trilogy Instead Of More ClerksSource: Movie Miguel