Keanu Reeves wields nunchucks in a new image from the upcoming John Wick: Chapter 4. The action-packed franchise began with retired hitman John Wick being pulled back into the underworld he left in hopes of a better life, seeking revenge against those who wronged him. John eventually finds himself the target of the High Table, the group that controls the criminal underworld, with John Wick: Chapter 3 – Parabellum seeing him left down but not out. John Wick: Chapter 4 is set to continue on the story. The fourth installment brings Reeves back in the lead role alongside Laurence Fishburne, Lance Reddick, Donnie Yen, Bill Skarsgård, and Ian McShane.
Entertainment Weekly shared a new image from John Wick: Chapter 4 featuring Reeves in combat with nunchucks. The image offers audiences a look at John wielding a weapon he hasn't yet used in the franchise while also showing him facing off against a uniquely armored enemy. While viewers are still in the dark about much of what the fourth film has in store, the new photo has glimpses at how the franchise is working to stay fresh and exciting for fans. Check out the new John Wick: Chapter 4 Image below:
Related: Keanu Reeves In Ballerina Can Perfectly Flip 1 John Wick Story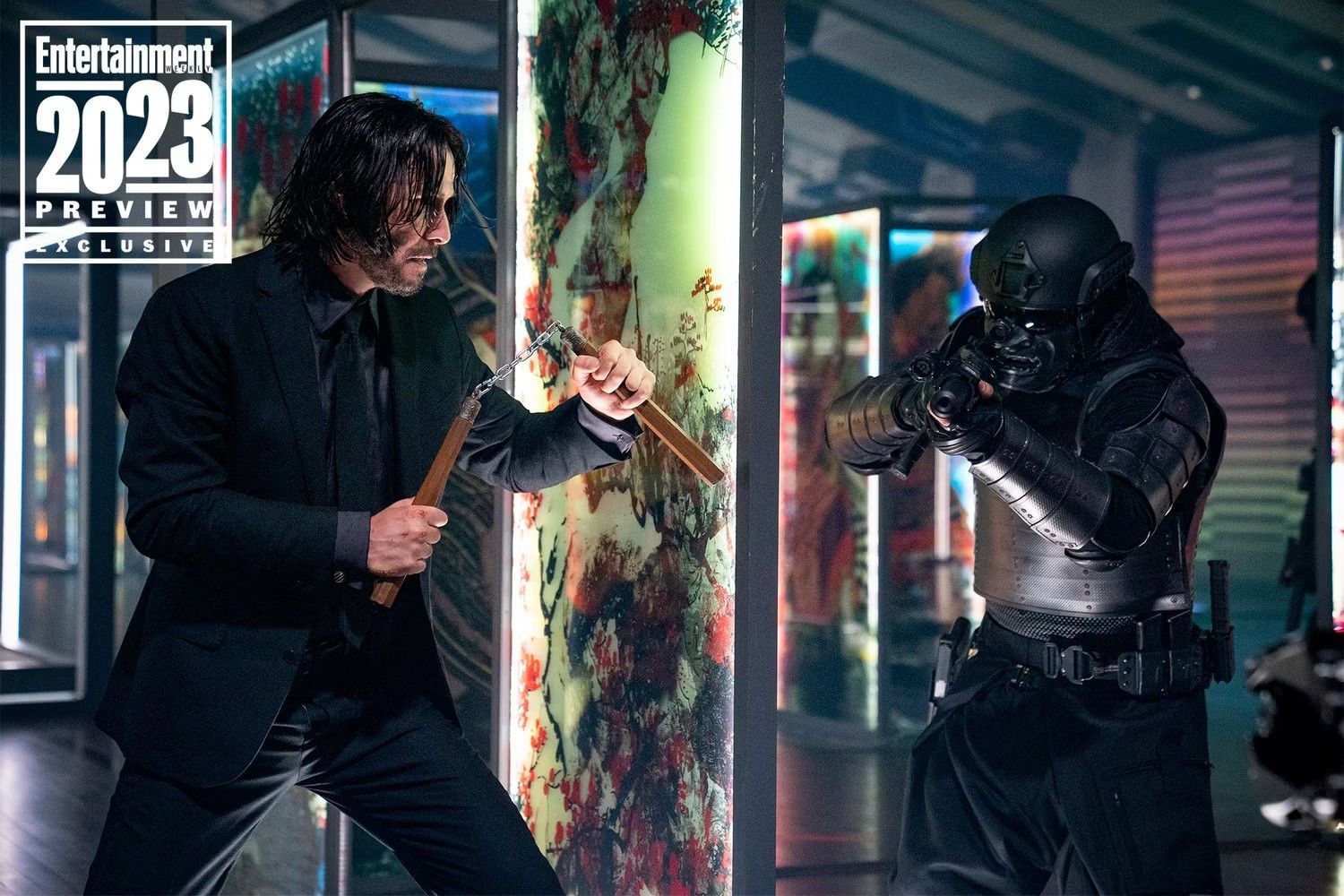 How John Wick Has Continued To Evolve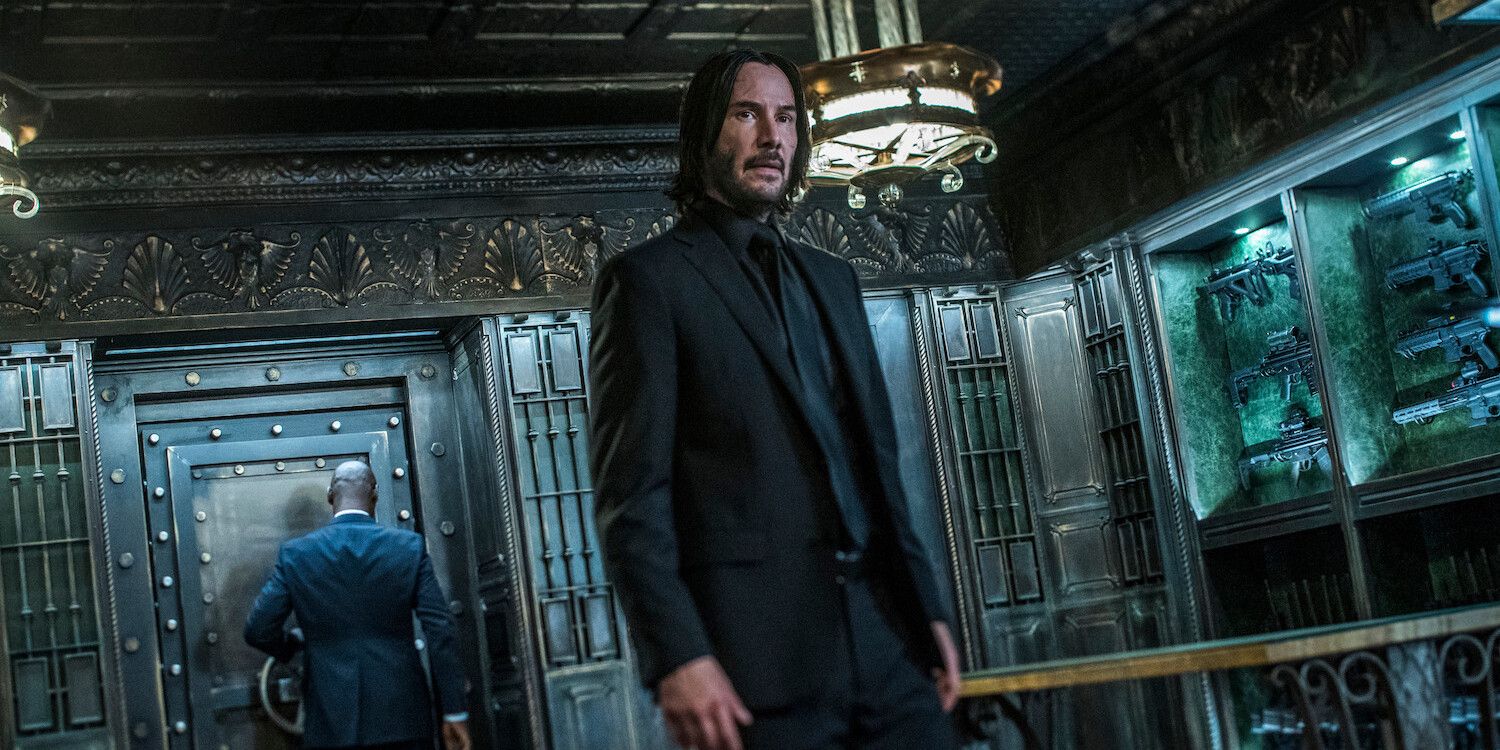 Over the course of the first three John Wick films, audiences have seen him take on various enemies with a plethora of lethal weapons. He has more than proven himself with firearms, with Reeves' time on the gun training course going viral. John is also skilled in various forms of hand-to-hand combat and bladed weaponry. John Wick: Chapter 2 even saw him utilize a car in an enclosed warehouse as a blunt force object throughout a lengthy fight sequence. Pushing the envelope on just how many ways the franchise can kill someone off, the second film also made a point of John using simply a pencil, further proving his ability to be adaptable.
John Wick: Chapter 3 – Parabellum even brought in its own unique elements, featuring John fighting on horseback and killing another hitman with a book in a library. Halle Berry's Sofia may have gotten the most distinct weapons of the franchise, though, as she utilized two well-trained dogs, making for one of the film's standout scenes. Now, with John Wick: Chapter 4 on the way, audiences are being further teased with the character's adaptability when it comes to weapons, as he has never been seen using nunchucks before. While he is likely to be lethal with them, the action franchise may yet have another surprise if John has to utilize a weapon he is less proficient with.
John Wick: Chapter 4 is still sure to have plenty of surprises for viewers, though they remain tightly under wraps. However, fans of the franchise know that even while seeing the weapons, they may never quite anticipate the various brutal ways they will actually be used. John Wick: Chapter 4 is slated to hit theaters in March, promising plenty more action for eager viewers.
Next: Parabellum: How John Wick 3's Ending Setup Chapter 4 & Spin-Offs
Source: EW