The Jersey Shore: Family Vacation season 6 trailer is here, and the cast is up to their old antics. The last season concluded on October 13th, followed by a two-part reunion special. About a month ago, fans were convinced Angelina Pivarnick got engaged while filming for the show. However, it was later claimed that the engagement was a prank. Angelina was previously married to Chris Larangeira, but the pair got divorced in March, and Angelina's post-breakup life was featured on the show last season. Some fans think Angelina's single status is an opportunity for her and costar Vinny Guadagnino to finally get together.
Jersey Shore fans might see just that this season as the new trailer hints at it. The Jersey Shore: Family Vacation season 6 trailer shows the cast on a trip around the United States for the first time. During filming, Vinny was competing on Dancing With The Stars season 31, and he and his partner Koko Iwasaki made an appearance in the trailer. The two fist pump with Mike Sorrentino, and later Mike and Pauly D cheer Vinny on from home. Also, Nicole 'Snooki' Polizzi has a serious conversation with Angelina about her feelings for Vinny. After a clip of Angelina attempting to kiss Vinny at a bonfire, Snooki pushes her to admit how she feels.
Related:What The Jersey Shore: Family Vacation Cast Has Been Up To Since Season 5
Snooki Wants Angelina To Admit She Likes Vinny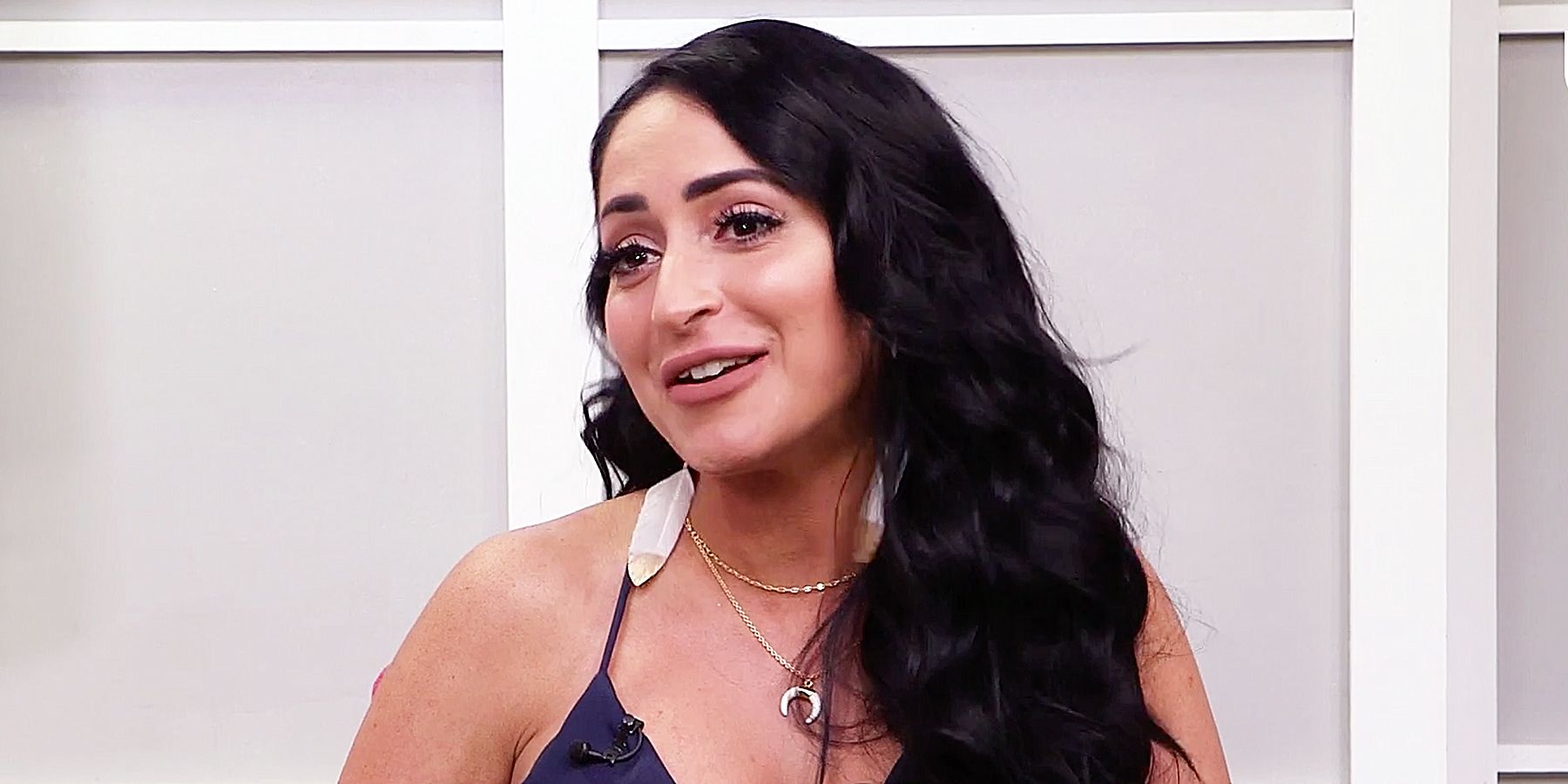 "You like him. Just say it," Snooki says. "You like Vinny." However, Angelina appears a little too drunk to process her emotions. The crew also heads to New Orleans, where they party like they're still in their 20s. In one clip, Mike makes a special announcement that his wife, Lauren Pesce, is pregnant with their second child. While the trailer doesn't showcase any dramatic fights, it's unlikely the cast will make it through the season without at least one disagreement. Luckily, they're bound to reconcile like they always do.
There's a reason Jersey Shore has been on air for over a decade. Each season they come back stronger and never fail to keep their fans entertained. This seems to be the case with season 6 as well, according to the trailer. Whatever the secret is to a long-lasting reality series, the cast of Jersey Shore has the answer. Hopefully, fans will get an inside scoop on Vinny's DWTS experience when the season premieres, and they'll get to see Mike and Pauly interact with his partner Koko.
Whether Vinny and Angelina get together or not, fans will be tuning in to see the dynamic between the two and to see if she'll ever reveal her true feelings about him. They may also finally get answers about the fake proposal that was making headlines in November. Fans are still unsure if it was real or a prank. Whatever happens, the Jersey Shore cast looks like they had a blast filming the season everywhere from South Carolina to Bourbon street, and fans can't wait for the new Jersey Shore season to start.
More:Everything We Know About Jersey Shore: Family Vacation Season 6
Jersey Shore: Family Vacation season 6 premieres Thursday, January 26th on MTV.
Source: Jersey Shore/YouTube