Jim Parsons reveals that Young Sheldon isn't meant to be The Big Bang Theory's spin-off. In 2017, CBS greenlit Young Sheldon in an effort to continue The Big Bang Theory's popularity. Despite The Big Bang Theory's maintained prominence for almost four years since it ended (thanks to its availability on streaming platforms), the CBS family comedy remains its only offshoot. However, the shows' creator, Chuck Lorre, doesn't consider Young Sheldon to be a spin-off of The Big Bang Theory.
While promoting his latest film, Spoiler Alert, Parsons sits down with Them to break down some of the biggest moments of his life. That includes his involvement in Young Sheldon which he both produces and stars in – still providing the narration as adult Sheldon after he left The Big Bang Theory. The actor talks about how they first got the idea for the project, admitting that he doesn't like spin-offs to begin with, but Lorre argues that Young Sheldon isn't technically one – it's an origin story. Read his full quote below:
I said, ''I don't like spin-offs,' and he said, 'don't worry, it's not a spin-off, it's really an origin story' which is very fitting considering all the origin stories that our characters on our show we're obsessed with.
Related: Young Sheldon Explains Big Bang Theory's Leonard Nimoy & Stan Lee Twists
Why The Big Bang Theory Never Got A Proper Spin-Off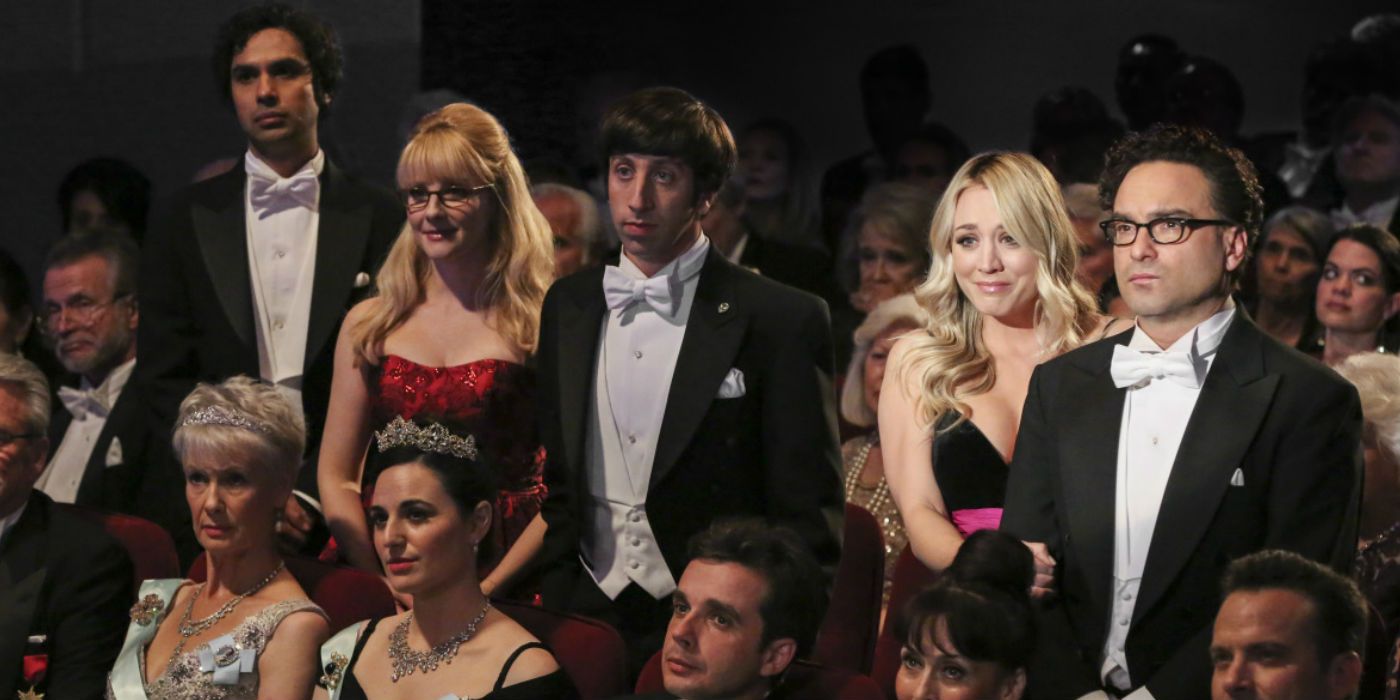 Despite an uneven final season, CBS still delivered a satisfying send-off to the Pasadena gang. The unexpected end of The Big Bang Theory stemmed from Parsons' decision to leave the show, and instead of continuing without him, the remaining cast and crew decided to wrap things up altogether. By then, Young Sheldon was already in season 2, gaining a fan community beyond its parent series. Parsons subsequently admitted that he would have wanted to see The Big Bang Theory continue without Sheldon, which would have been difficult considering that the socially-inept genius was its true lead. In the end, it was best that CBS decided to give the Pasadena gang a proper send-off than risk continuing without its best character.
The producers and network recognized that they could still take advantage of The Big Bang Theory's continued popularity by giving other cast members their own spin-off. However, nothing concrete came out of it because they recognized how tricky it would be to get it off the ground because of how the show's send-off played out. Instead of marking the end of an era, the Pasadena gang simply returned to their old ways after Sheldon and Amy's Nobel Prize win on The Big Bang Theory finale. Given this, it would be nearly impossible to continue any of their stories separately since they will still be regularly in contact with each other.
For now, there are no plans for any other The Big Bang Theory spin-off — although some actors and producers are open to doing a reunion moving forward. Many of the sitcom's cast members are busy with their respective projects, so it would be difficult to actively work on this anyway even if it gets into development. So, regardless if it is or isn't a technical spin-off, the only way to continue enjoying the hit CBS sitcom is through Young Sheldon.
Young Sheldon season 6 airs Thursdays on CBS.
More: Young Sheldon Makes Sheldon's George Cheating TBBT Story Impossibl
Source: Them