The Hills stars Heidi Montag and Spencer Pratt revealed that the birth of their second baby came quite suddenly. The reality TV couple got married in 2008 and had their first baby, a boy named Gunner Stone, in 2017. Five years later, they have now welcomed their new son Ryker, who was born on November 17.
Sitting down to talk to ET with their new baby, Heidi and Spencer divulged that while it took a while to get pregnant with their second child, Heidi's experience giving birth was quite the opposite. She said that from beginning to end, "it was only, like, an hour and 15 minutes. It was very fast." While the doctor had warned them that the baby would come quickly, the couple still couldn't believe it when it was happening. Spencer shared that for a moment he thought he was going to have to start delivering the baby in the car on the way to the hospital. If it came down to it, "[the doctor] even gave Spencer a prep on how to deliver the baby in the car" in case anything went awry on the way, according to Heidi, and he was prepared with gloves and everything in case that happened.
Related: Why Fans Like The Laguna Beach Rewatch Podcast Better Than The Hills
Heidi Montag's 'Controlled' Birth Went Smoothly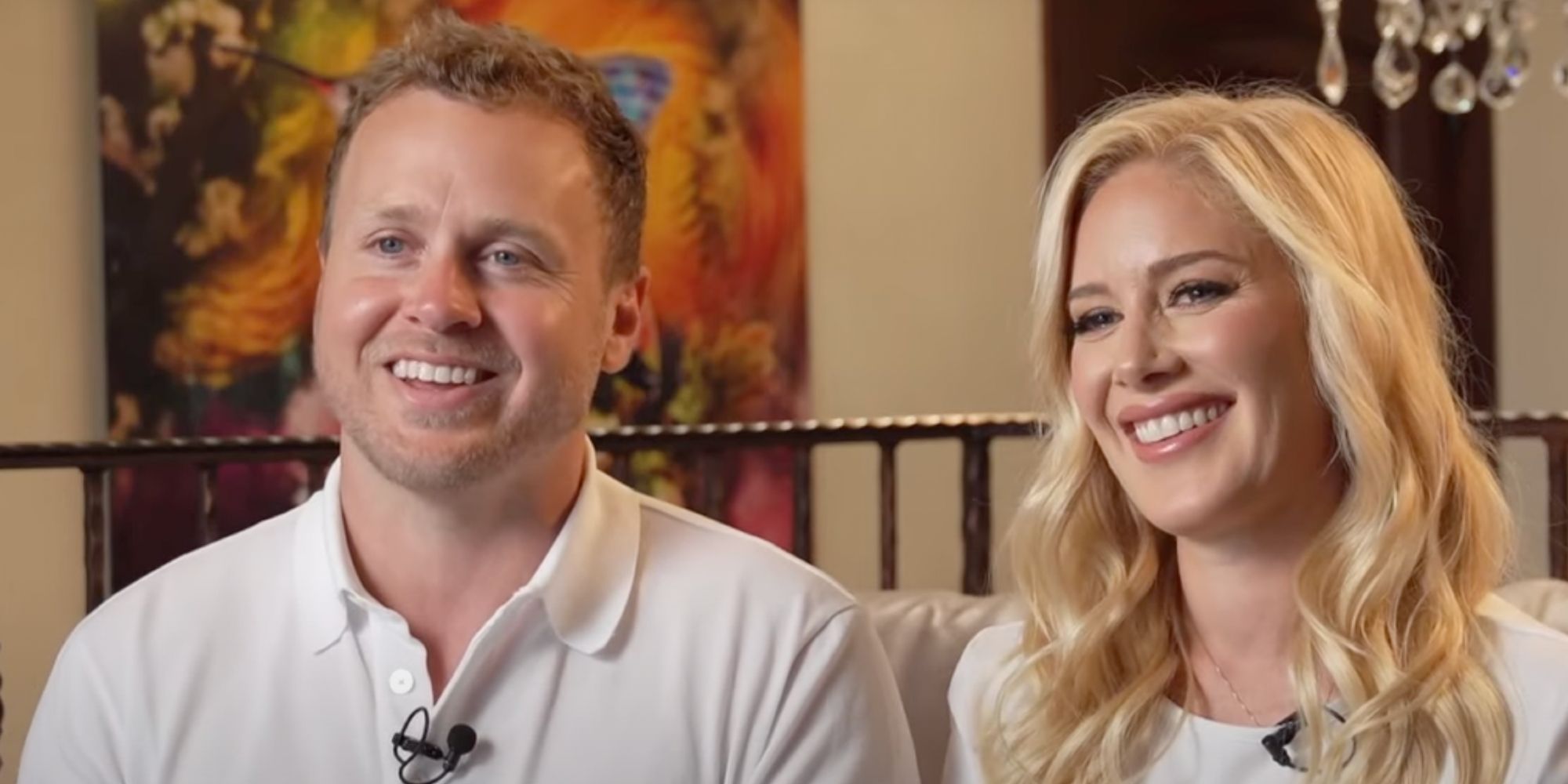 Once the Hills pair arrived at the hospital, Spencer admitted he felt relief to drop Heidi off and park the car once she was safely in the hands of the nurses. Heidi said she got to deliver the baby in the same room she delivered her first son, Gunner, who is now 5 years old. Spencer said Heidi was eager to start pushing, "but her doctor was like, 'Stop! Do not push!'" so it felt like they were waiting forever for the baby once they got there. However, Heidi stayed strong and added, "The nurses kept saying, 'That was one of the most beautiful, controlled births ever.'" She felt proud of that fact, to say the least. Most of the experience was captured on their social media accounts, with Spencer sharing a TikTok of himself in traffic and Heidi in the car in labor, and Heidi shared Instagram Stories of her son.
Since marrying 14 years ago, Heidi and Spencer have managed to prove most people wrong when it comes to their relationship. Back when the two were on The Hills, it was iffy if their relationship would last. Most of their Hills co-stars, like Lauren Conrad, were vocal about how the two were toxic for each other and weren't good together. The couple has defied the odds, though, and are still happily married and are now parents to not just one but two happy, healthy sons.
Heidi is extremely happy with how everything went and is glad to have been able to experience the whole journey with a lot of support. The road to getting pregnant can be difficult and lonely, but luckily, Heidi and Spencer have had friends to share their experiences with. The two are excited to raise their sons together, and the two boys are apparently already getting along well, and Gunner is sliding into his role of big brother quite seamlessly. Many fans of The Hills would not have guessed this future for the reality TV stars, but it's obvious now. Everyone wishes them well on their journey as parents to two children.
More: Heidi Montag & Spencer Pratt Celebrate 14-Year Wedding Anniversary
Sources: ET, Heidi Montag/Instagram