Just a few months after the most recent season came to a close, Harley Quinn season 4's release has gotten a very exciting update. The animated series focuses on Joker's former partner finally breaking free from the Clown Prince of Crime and embarking on her own criminal adventures in Gotham, building her own team, including her now romantic partner Poison Ivy. Produced by, and starring, Kaley Cuoco, Harley Quinn has scored consistently high acclaim across its first three seasons, netting a season 4 renewal amid various shakeups at Warner Bros. Discovery, and audiences can look forward to seeing it sooner than later.
As 2022 nears the end, HBO Max has released a sizzle reel of footage highlighting the various shows set to premiere, or continue, in 2023. One such title shown in the video was that of Harley Quinn season 4, confirming that the hit adult animated show will be releasing on the streaming platform once again next year. Check out the exciting video below:
Related: Even Joker Admits How Harley is a Better Villain Than Him
Everything We Know About Harley Quinn Season 4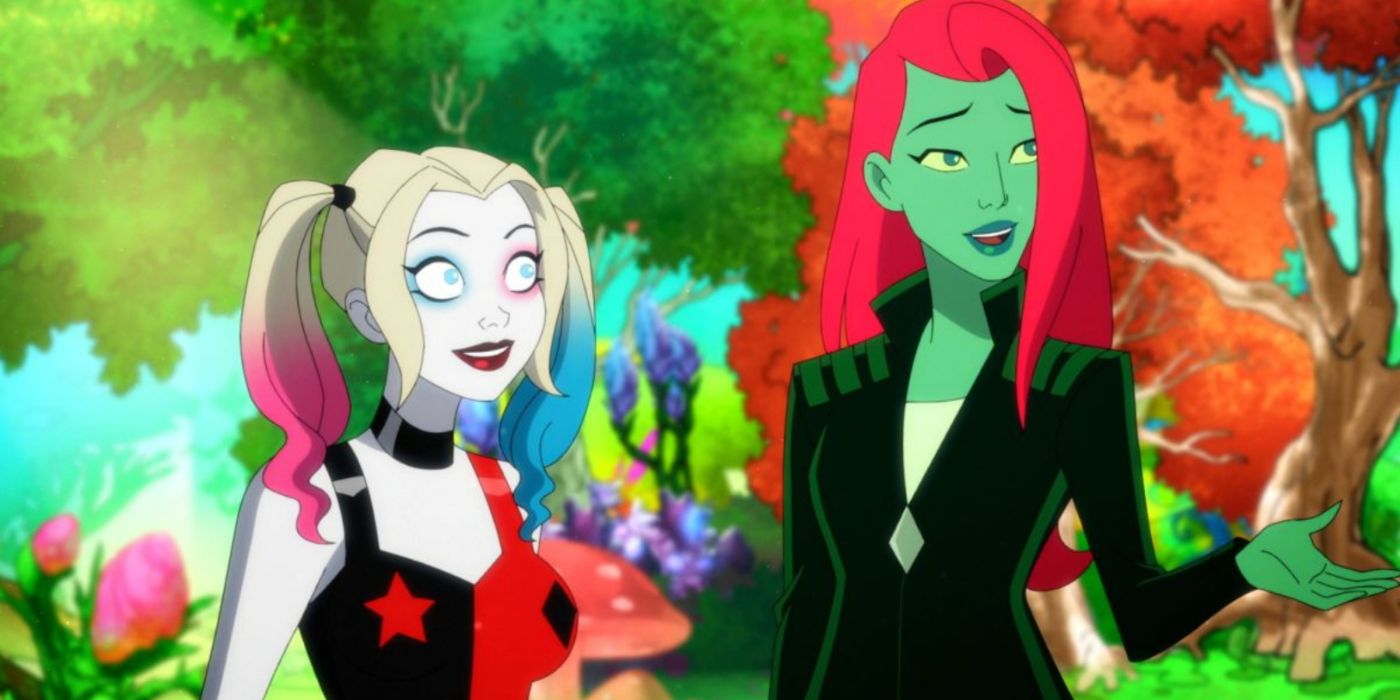 Confirmation that Harley Quinn season 4's release is eyeing a 2022 arrival marks an exciting step forward for the show, as it leaves just a year-long hiatus between it and season 3, a shorter wait after audiences were left waiting just over two years for the latter. Given the first two seasons of the show were produced prior to the ongoing COVID-19 pandemic, it's understandable that the various lockdowns led to season 3 taking longer to produce. However, with many studios back up and running at full capacity, it seems Harley Quinn season 4 is facing fewer hurdles to get made.
While the story for Harley Quinn season 4 is currently unknown, there are a variety of plot threads for the show to pick up going into the next chapter. Season 3 memorably saw Harley fully evolve into an antihero, now working with Bruce Wayne to get to the heart of his various traumas and help him overcome them, while also becoming a member of the Bat-family, now led by Batgirl as Bruce is now in jail for inadvertently causing a zombie apocalypse. The Harley Quinn season 3 finale also saw Harley and Ivy face their first major hurdle as a couple when the former had to work with the Bat-family to stop the latter from using the zombies to make Earth a plant haven, but still saw them reconcile by the end, a plot thread expected to continue in February's "Harley Quinn: A Very Problematic Valentine's Day Special."
Harley Quinn season 4 will see a slight change in the behind-the-scenes team as Sarah Peters, who penned four episodes across seasons 2 and 3, is being promoted to executive producer and showrunner as creators Justin Halpern and Patrick Schumacker are directing their attention developing Noonan's, a spin-off show revolving around Kite Man. Given the quick renewal of Harley Quinn for season 4 and planned 2023 release, it will be interesting to learn how involved Halpern and Schumacker were in developing the next chapter with Peters, or if the change in leadership makes for quicker turnaround on future seasons. In the meantime, audiences can catch up with the first three seasons of Harley Quinn streaming on HBO Max now.
Next: Harley Quinn Just Set Up Her Major Threat for Season 4Source: HBO Max