90 Day Fiancé: Happily Ever After? season 7 has been jam-packed with angry bickering, and it's time to rank the cast members who aren't known for being good listeners. This installment has shown two engagement rings being thrown, a family therapy session from hell, torture to an innocent automobile, and so much more. The phrase, "Why can't we all just get along?" comes to mind while watching these HEA cast members fight like rabid dogs.
One of the biggest problems that many of the 90 Day Fiance: Happily Ever After? cast members have is that they do not know how to listen. They just scream and talk over one another, not hearing anything that their partners or family members are trying to say to them. While just about everyone on HEA could use some communication coaching, some offenders are worse than others.
Related: 90 Day Fiancé Cast Members' Kids That Get The Most Empathy From Fans
Usman "Sojaboy" Umar
Usman is by no means the worst listener on the series. However, his former fiancee Kimberly Menzies constantly complained that she didn't feel heard, which indicates that he could hone his listening skills. The couple argued constantly about who was sacrificing more for their relationship, which was ridiculous. However, while Kim was at least making valid points about everything she had given up to be with Usman, the 'big' sacrifice he claimed to have made was to not get involved with beautiful women that wanted to be with him. Kimberly told Usman multiple times how much those comments hurt her, but he just kept making them.
Andrei Castravet
There is no doubt that Libby Potthast's husband Andrei has some of the best one-liners on the show. However, some of these memorable quips are made when he should be listening instead of talking. Andrei's booming voice can be intimidating to Libby and her family, especially when he won't let anyone else get a word in. At a family counseling session, the therapist had to bring out a ball for people to hold when they wanted to talk, because the whole family just kept shouting over each other. The moment Libby held the ball, Andrei was yelling, "give me the ball!" He just couldn't stand to sit there silently, and not interrupt when other people were talking.
Angela Deem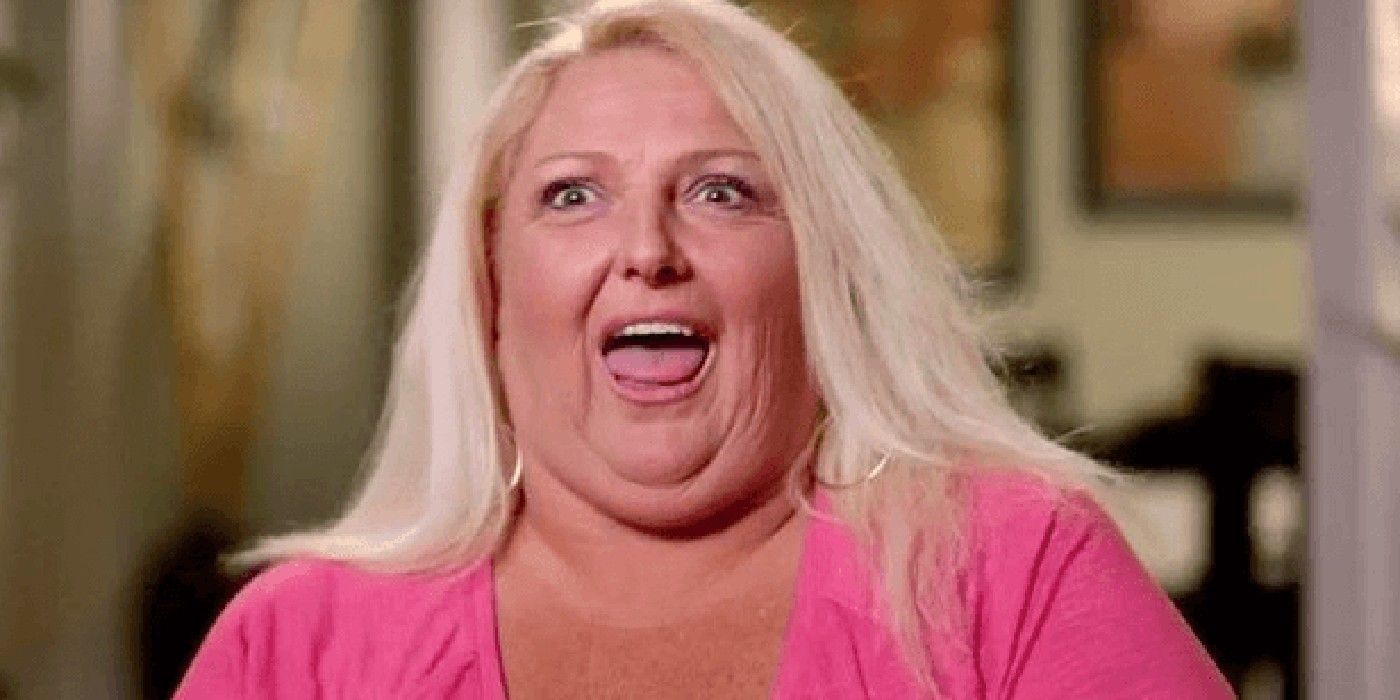 Hands down, Angela is the worst listener on HEA. Angela's abused fiancee Michael Ilesanmi can't get a word in edgewise while she is in his face, yelling at him, which is most of the time. She will ask Michael questions, and before he can respond, she will yell at him again. This means that he never has a chance to explain himself. When he does manage to eke out a few words, she twists them around to suit her own purposes. No one can tell Angela anything that she doesn't want to hear. This is too bad, as she would benefit from listening to what's being said.
Good listeners can sit silently and absorb what someone else is saying to them. They do not interrupt, or try to overpower them with higher volume. They treat conversation like a tennis match, rather than a boxing match. Sadly, the 90 Day Fiancé: Happily Ever After? cast members discussed here have not mastered any of these skills.
More: Why 90 Day Fiancé's Kimberly Should Choose Adoption Over A Second Wife